Professional Subject Relevance
You have a degree from a vocational middle school (at least 3 years) or have completed an apprenticeship (subject-relevant apprenticeship)? Then you can apply for the additional exams. The subjects in which you have to take the additional exams depend on the degree programme you have chosen and your previous education. We check each application individually!
Take the first step now and send us your documents. Normally, you will need the following proof: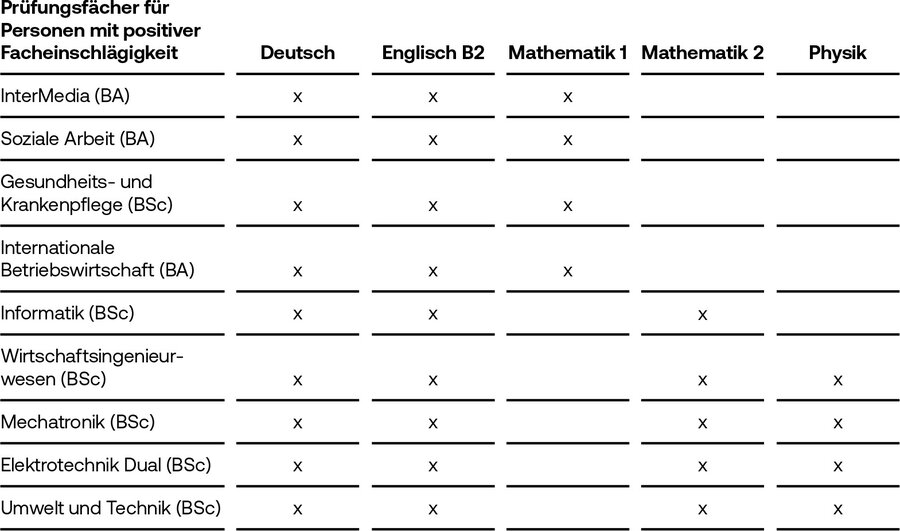 This is what your path to study looks like

Austrian vocational training
After successfully completing and submitting your application for the examination of subject relevance
you will find out from the degree programme which additional examinations are required,
you should apply for your desired degree programme in a timely manner,
you choose your type of Prüfunsgsvorbereitung,
will be per exam subject annually a fee of EUR 50,- due,
you take your examination and complete the admission procedure.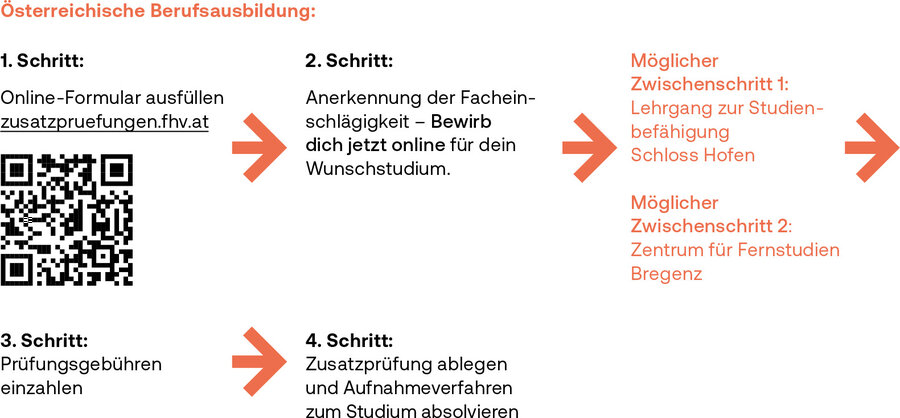 Important: After successfully passing the additional exams, you have fulfilled the formal admission requirements for the bachelor's degree in. In order to be able to start the intended study program at the FHV, you must also positively complete the respective program-specific admission procedure.
Without the positive completion of all required additional examinations prior to the start of the study program, no study program at the FHV is possible.