Discover our worldwide partner network
FHV offers access to more than 100 partner institutions from all around the world to its students and staff. Depending on your degree programme, different institutions are available for various international experiences, ranging from a semester abroad and Double Degrees to a short-term mobility. Staff members can choose between research, teaching and training opportunities abroad.
You can find your individual options on inside.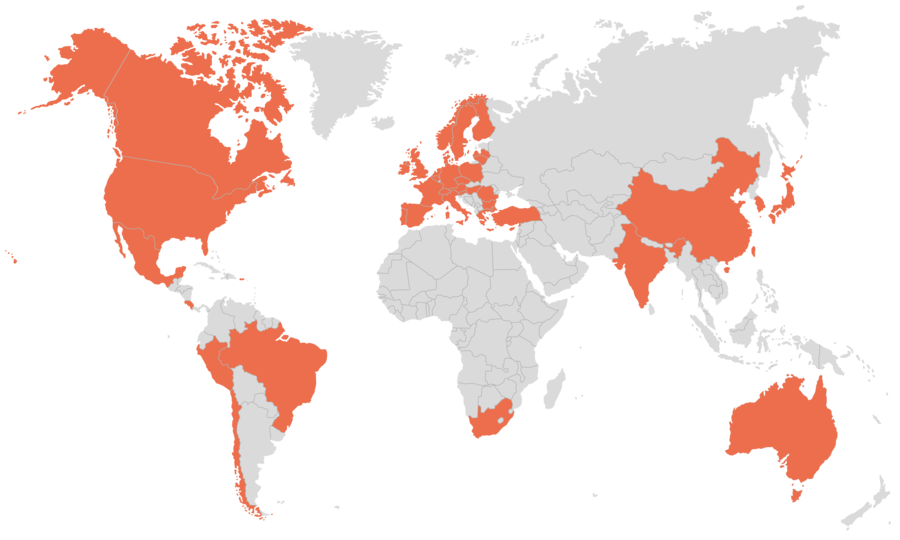 Australia
Belgium
Brazil
Bulgaria
Canada
Chile
China
Costa Rica
Cyprus
Czech Republic
Denmark
Estonia
Finland
France
Germany
Greece
Hungary
India
Ireland
Italy
Japan
Lithuania
Mexico
Netherlands
Norway
Peru
Poland
Portugal
Puerto Rico
Romania
Slovenia
South Korea
Spain
Sweden
Switzerland
Taiwan
Turkey
UK
USA