Learning location & meeting place
Our library is also a place for communication and academic work.
Just stop by and use our library as a meeting place and learning space. We look forward to your visit!
Periodicals Area
Periodicals Area
Our periodicals area is a place for communication and exchange. Contacts can be cultivated in a cosy atmosphere. Group workstations invite you to study and work together. Due to the flexible equipment, various FHV-wide events and workshops also take place in the periodicals area.

In addition, our journal subscriptions for the current year are housed in the periodicals area. The issues are located in the designated Huber compartments and are arranged thematically. To ensure that the issues of the current year are available at all times, they can only be used in the library. Of course, current daily and weekly newspapers are also available.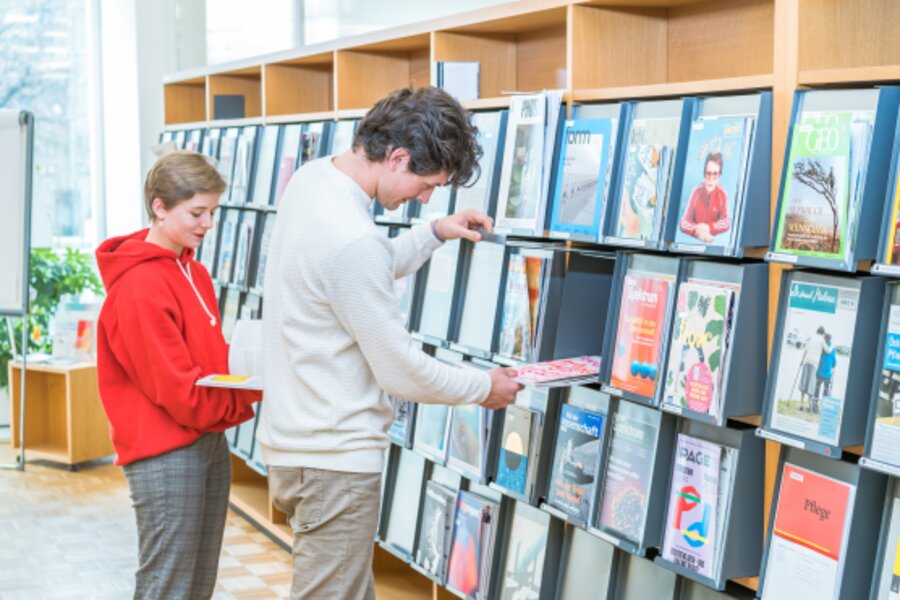 Study rooms
Study rooms
Students, staff and faculty of the FHV have access to 11 study rooms as well as an open workspace during library hours for concentrated learning and work.
Use
Please reserve your preferred date for study room use through our booking tool.

Appointments are bookable in time blocks and are automatically confirmed.

You can get the key for your booked study room at the info desk.
Equipment
11 study rooms
1 open workstation
9 lockers (use: 1 week)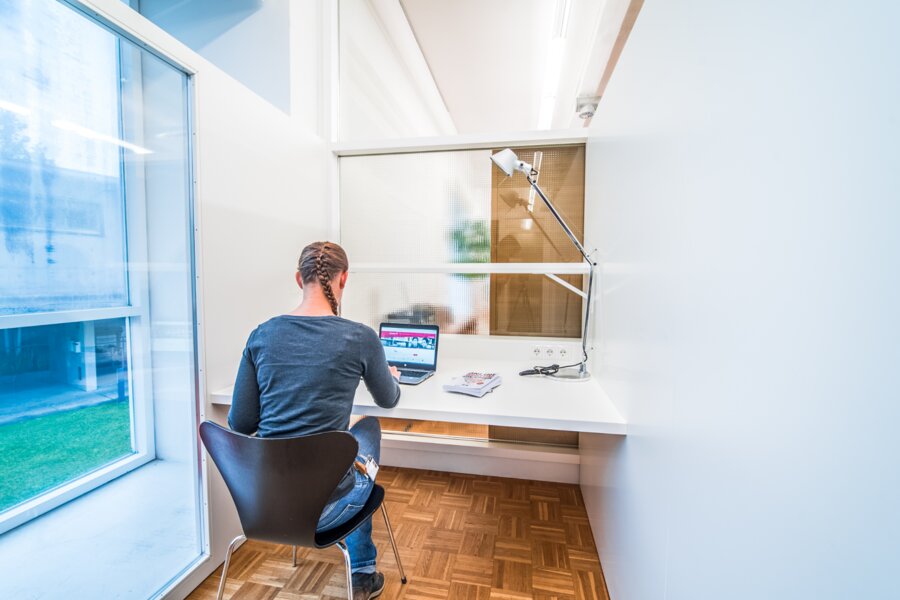 Reading room
Reading room
In the quiet atmosphere of our reading room, our users can study, write and work in a concentrated manner.
Various reference works are available as reference stock on site.
Equipment
16 workstations (incl. 2 PC workstations)
9 lockers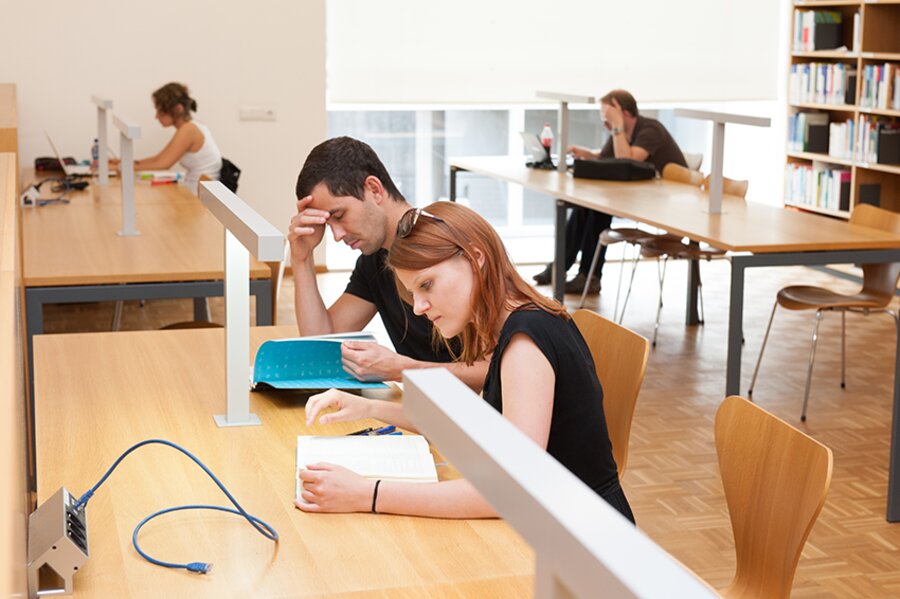 Quiet zone
Quiet zone
Dangle your feet, relax and take a break from the stress of everyday life.
Our quiet zone is just the right place for this. Here you can relax undisturbed, recharge your batteries or browse through one of our numerous books.
Features