How to use our library?
Our library is open to the public. Non-affiliates of the FHV need a valid library card. In general, there are four ways to use our library: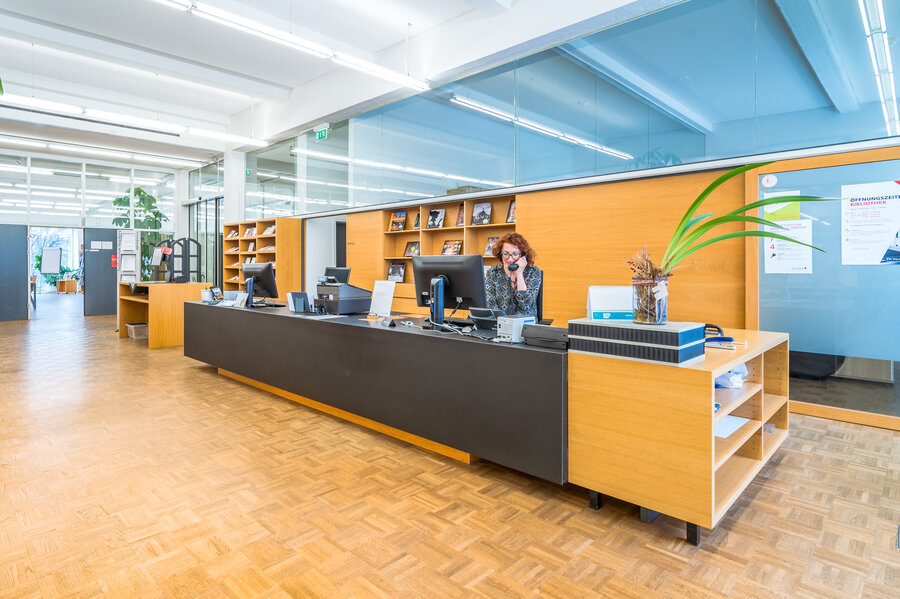 Information desk
Our information desk is the contact and contact point for our users. If you have any questions about using the library, please contact our staff at the information desk. They are happy to help.